Skip to Content
Affordable Chimney Cleaning - Haverhill, NH
Call Now: (603) 556-2727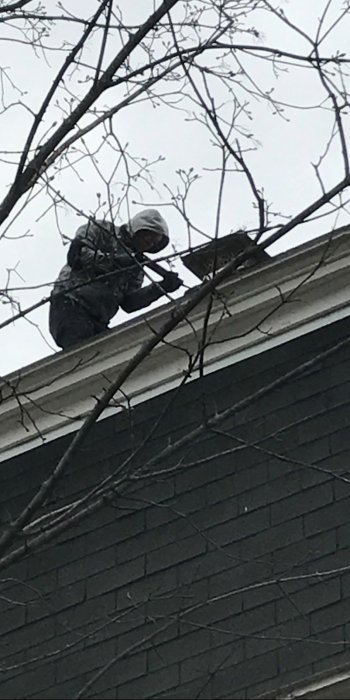 Finding affordable chimney cleaning services that are also of high quality can be challenging, but if you reside in Haverhill or it's surrounding area then you're in luck - Altons Finest Chimney Sweep has been the go-to service provider for more than 45 years. At Altons we help homeowners keep their chimneys safe, clean, and in great working condition. We offer affordable rates and we only employ well-trained, certified, and experienced contractors.
Why should homeowners choose us over our competitors? We are chimney experts of long standing and our staff can inspect chimneys, provide sound advice on possible issues and how to fix them, as well as educate homeowners on their proper use and maintenance so they are well-informed. Because of our skill and experience we are able to offer a wide range of services includes chimney cleaning, rebuilding crumbling chimneys, fixing chimney leaks, chimney waterproofing, installing chimney liners and much more! We can also develop a customized maintenance plan for your unique needs.
Over the years we have developed an outstanding reputation for dedicated customer service with the end result of clients coming back to us time and time again as well as referring us to their family and friends. To get a quote, call (603)556-2727 today.
When it's time to clean your flues, call Ricky Meuse. It's the company you will always reuse!
Please visit our main website for more information.
---
Altons Finest Price List
Over 45 years of experience.
In God We Trust
Altonsfinest
Inspections $150.00
Inspection and cleaning $225.00
Additional Inspections $75.00 each
Additional cleanings $75.00 each also
Emergency cleaning $300.00 - $500.00
Caps sold, installed or repaired prices vary do to flue size or multiple flues - crown size
Crown rebuilds $30.00 a square foot
$90.00 minimum
Moss removal $3.00 a square foot
$90.00 minimum
Pointing $10.00 a square ft
Tarring $5.00 a square ft
$90.00 minimum
Waterproofing $8.00 a square ft
$90.00 minimum
IN GOD WE TRUST
Altonsfinest
Receive a call or text, Commercial or residential. We return that call or text within 24 hours. We listen to the customer of what their concern is, we schedule an appointment, generally with in 2 weeks. We go to the house, or business, do our job to customers satisfaction 99% of the time.
In God We Trust
Altonsfinest
---
We have over 100 5-star reviews on Thumbtack.com
Services
Chimney Cleaning
Chimney Repair
Chimney Demolition
Chimney Rebuilding
Chimney Waterproofing
Chimney Stainless Steel Cap Installation
Chimney Liner Installation
Chimney Inspection
Scroll to Top